Buying a Home
Buying a home is an exciting and complex adventure. It can also be a very time-consuming and costly one if you're not familiar with all aspects of the process, and don't have all the best information and resources at hand.

One of my specialties is representing the best interests of buyers throughout the home buying process. My comprehensive, high-quality services can save you time and money, as well as make the experience more enjoyable and less stressful.

If you're like most people, buying a home is the biggest investment you will ever make. So whether you're buying a starter home, your dream home or an investment property, why not take advantage of my experience as a local market expert as well as my up to date technology to make the most informed decisions you can, every step of the way?
The following articles provide useful information and are a great place to start if you're considering buying a home.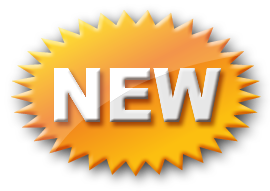 Also, check out my new service for my Buyers!!! Listingbook. This FREE service will allow me to provide you with up to date information on all the properties that are on the market that matter to you. I can assign you with a special account that, once activated, will not only let you search the FMLS just like I do, but it will also enable me to provide you a Morning Report via email that will inform you of new listings, price changes, and open houses that may be of interest to you. You will
never miss important information that could impact
your home buying decision. Click the Listingbook link to find out more!